In Part 2, I showed the script I'm using to stay on track for my goal of 2,800 hours of work in 2021.

Today, I'm finally on track for at least 2,800 hours: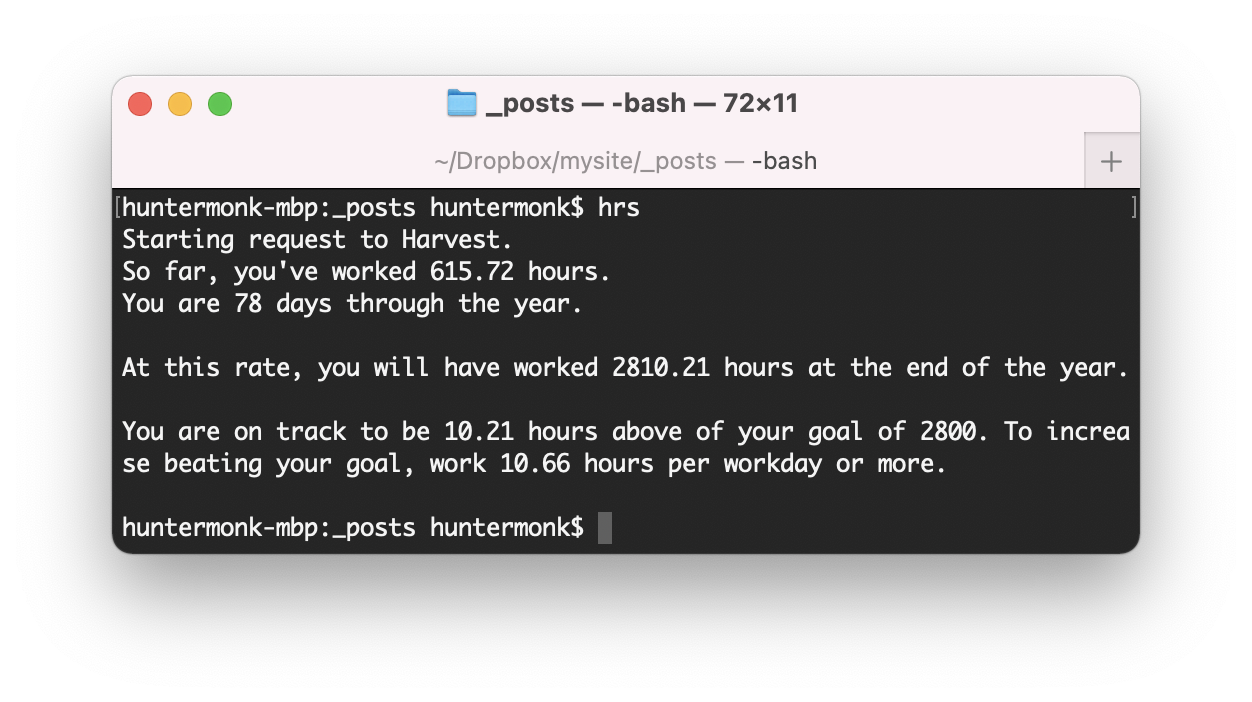 That's crazy. I only missed the first 20 days of the year (was still working 40 hours a week then), and it took all the way till now. Two months later.